Open to the public.
Friday the 22nd – Sunday 24th April 2016.
View the gallery at: http://www.nudetincan.gallery/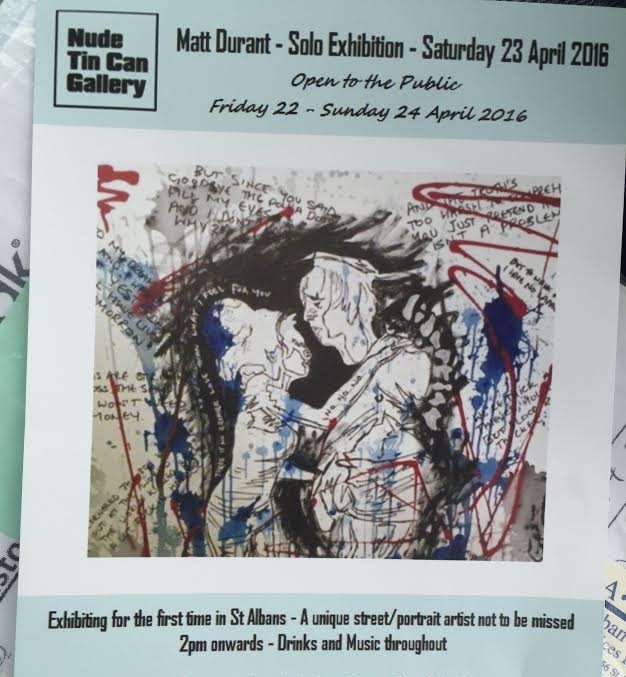 Exhibiting for the first time in St Albans – A unique street / portrait artist not to be missed.
2PM onwards – Drinks and Music throughout.
30% from each sale is being donated to Charity.
The event is sponsored by Alban Cleaning Services