Daily Cleans in St Albans
If your premises are used daily by lots of people, whether it's a communal area or a place with lots of public hustle and bustle, you might consider a hiring a daily cleaning service. Here at Alban Cleaning services we can provide a thorough daily, weekly or monthly schedule of cleaning using staff trained to the highly rigorous 'Alban Cleaning Way'. Whether you're the owner or employee of an office, store or school, our cleaners will provide regular services to keep the property in top condition.
Trained professionals
Daily commercial cleans
15 years of experience
Free site visits and quotations
Thorough service
Quality products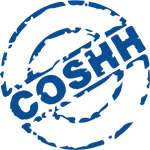 We record all necessary information – meaning peace of mind for you!
With over 15 years of experience, you can be assured that we have all of the skills and supplies for the job. With contract cleaning services you know you'll be well looked after by professional cleaners, giving you peace of mind and removing the stress of cleaning. Should your current contract not meet your high standards of cleaning, we can legally take over and introduce our accredited methods instead. Our services are available in St Albans, Hemel Hempstead, Watford and nearby areas of Hertfordshire. For more information contact us online or call us on 01727 833069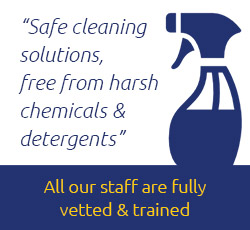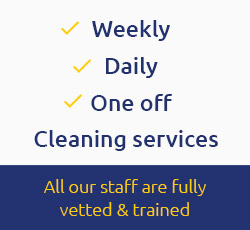 Unhappy with your current cleaning arrangements?
We legally take over existing contracts and implement our accredited cleaning services for you, whilst keeping the existing staff. No matter how big or small your office area is we can provide a team to match the task at hand. If you have an office in St Albans, Watford or Hemel Hempstead then call today on 01727 789 626 to discuss your particular needs and receive a cleaning quote, or use our simple contact form.
Daily Cleans Hertfordshire
Our Quality Assurance process ensures that we constantly measure our services against your expectations – this way you get the service you want as an individual client. We value your feedback which is why we use it in tandem with our proactive quality checks to create a framework for constant improvement. This isn't a one-off assessment either; we consistently carry out this process throughout your contract with us.
To enquire about the daily cleans services on offer across Hertfordshire, including St Albans, Hemel Hempstead & Watford, call 01727 789 626 or get in touch via our contact form today.