Having a clean office is important for making a good impression to potential clients or employees, as well as for ensuring that your office is a healthy and hygienic place to work. Research shows that workers are more productive in a clean and tidy work environment so you'll find that a clean office is very beneficial to your business. It can be tempting for small or start-up companies to undertake the cleaning themselves in order to save from an unnecessary expense; however, it can be a time consuming and energy draining task after a long day's work, making difficult to ensure consistent, high levels of cleanliness.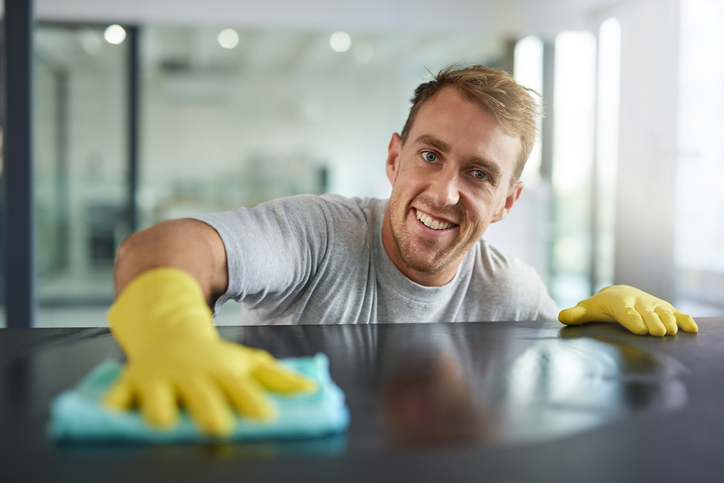 A professional cleaning service can be affordable, time-saving and put your mind at ease that your office is thoroughly cleaned. Here are some examples of your office that could benefit from a professional clean.
Windows
Ensuring windows are completely streak-free and perfectly clean can be difficult as it requires patience and professional tools. If your office is located several stories up, this task soon becomes a safety risk. Cleaning the outside of your windows requires a long ladder and steady footing. Hiring professionals removes the risk of a workplace accident and guarantees perfectly clean windows every time.
Carpets
A quick hoover every evening isn't enough to completely erase the food debris from years of lunch breaks and mid-morning snacks, and if you leave it too long in between professional cleans, your carpets might be beyond recovery. Hiring a professional cleaning service ensures that your carpets are cleaned every day – and given a deep clean when needed. Alban Cleaning operates under a 10 step carpet cleaning process that includes stain treatments in order to ensure that your carpets last year after year, without looking grubby.
Kitchens
Whether you work in catering and have an industrial kitchen or simply have staff kitchens, frequent usage can cause a build-up of grease and food residue, leading to a sticky and smelly kitchen. This can also lead to carbon deposits, which are bacteria breeding grounds – potentially dangerous around food preparation. Specialist products that cut through grease effectively will be required to prevent this from happening.
Sterilisation
If you work in a medical or laboratory facility you will need to keep your establishment completely free of bacteria and pathogens to stop contaminations. This requires COSHH-trained specialist to really ensure a safe working environment.
Alban Cleaning Services are affordable and come highly recommended by our clients. Our professional, fully vetted, and COSHH trained staff offer you a service tailored to your needs to ensure a fully hygienic work environment. For a free no obligation quote or to hear more about our services, contact us here.