The role of a janitor is an important one as there are high levels of expectation in modern society for our buildings to be safe and clean. No matter whether you work in an office, a school, a care home or a hospital, you are the first defence against bacteria, dirt and the potential for disease.
In this article we'll be providing you with tips on how you can best carry out your janitorial duties to keep your premises clean, tidy, and above all, a pleasant place to be.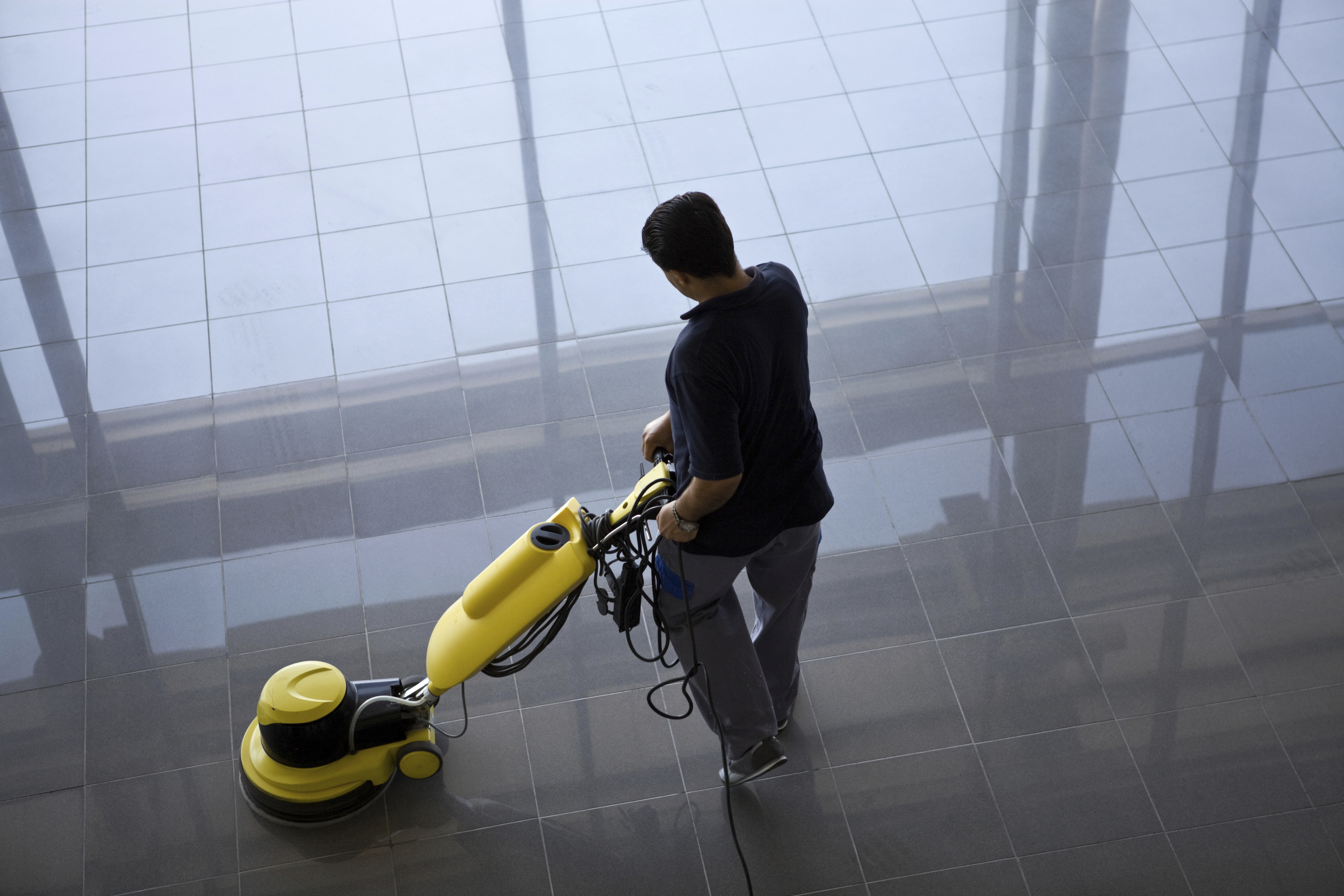 Right Tools
Throughout your day there will be a range of cleaning tasks you'll have to perform in a variety of different places in the building. That means you have to be well organised and have the correct tools at hand for each job. You'll already know that you can't just use the one kind of cloth for every job; there are different grades of cloth for different surfaces. Heavy cloths are for stubborn stains and grime coated surfaces, a medium cloth is for counters and desks while light cloths are for more delicate surfaces such as windows and metals.
Right Chemicals
As part of your janitorial supplies you should have the right chemicals at hand and know how to use them correctly. If you don't use chemicals in the right way and you don't dilute them enough it can be dangerous to you, people around you and for the materials to which you're applying the solution. Clearly there will be a different set of chemicals needed to clean a kitchen where it's imperative to adhere to safety so that you don't inadvertently spoil food.
Right Attitude
Getting the most out of your job and making sure that you do everything to the best of your ability is important when in charge of cleaning. If you want to perform to your fullest and offer even more in your role then study the role description; ensure you're doing everything within your power to fulfil your duties. Take feedback on the chin and grow into the role by tackling any problems which arise head on.
Right Training
Go one step further than basic cleaning duties and take it upon yourself to go on training courses. These can be for simple things such as for safety within your particular industry or expanding your knowledge by taking up electrical, plumbing and air conditioning maintenance. This will give you far greater ability to carry out janitorial tasks, and you'll be an indispensable member of the team.
Here at Alban Cleaning, we have a fantastic range of cleaning and janitorial supplies to help you to provide the best possible clean. Regardless of your industry we can find you the right chemicals and high-powered machinery to get the job done. Call us on 01727 789 626 today or contact us online to find out more about how our Prochem award-winning services can help you.