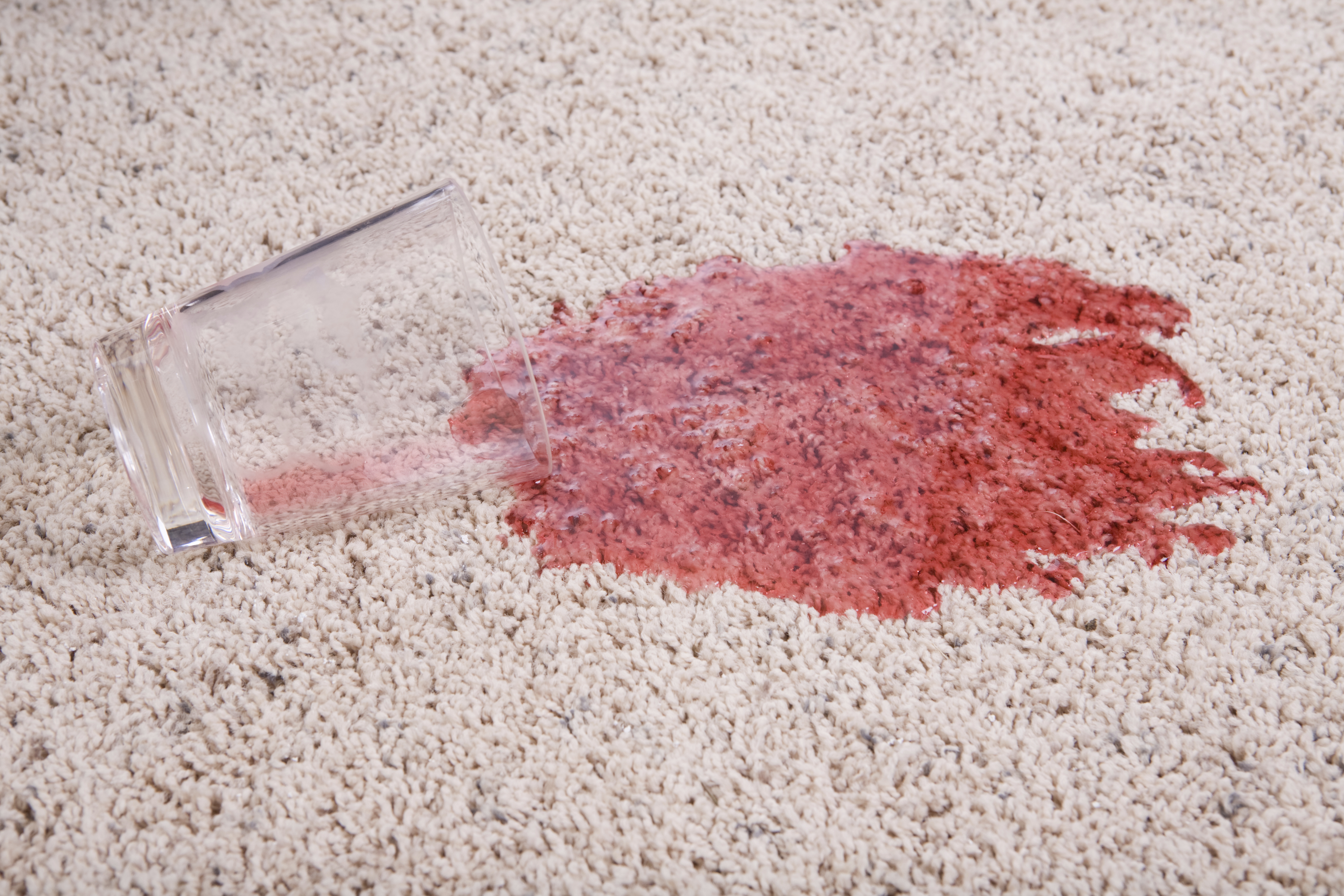 There is a great deal of confusion out there when it comes to carpets and the removal of stains, but there is one sure-fire way to protect your carpets against the threat of stains and that is to have a stain guard applied to them. Every carpet, whether in an office space or in a shop, faces constant trampling and the threat of spillages and it can be a real struggle to get them back to their original state once mud and drinks are trodden into the fibres.
New carpets all come looking bright and shiny and this is because of the molecular shield which is part of the factory production. The protective coating on new carpets is what keeps them looking so good and allows for easier cleaning. But once your carpet is laid, the foot traffic tramples the carpet fibres over time, combine this with the jagged nature of dirt and mud and you can understand how the natural shield on you carpet fibres can be broken.
The longer you leave your carpet exposed the faster it will deteriorate, you can vacuum regularly but any muck and stains which have penetrated into the fibres will remain and that initial sheen on your carpets will be gone.
It's important to have the best looking carpets when you operate in any kind of commercial capacity. For successful business you need to present the best image for your customers and first impressions can be crucial to getting customers who walk through the door to part with their money or sign that vital contract. If you operate in the care or medical industry then hygiene is one of the most important aspects of your operations and you'll no doubt want to reassure your patients and residents of the high standards you maintain.
If the natural shield has gone from your carpets there is an even greater chance of any stains becoming permanent and any mud changing the colour of your carpet. The best solution, rather than pay for new carpets to be laid throughout your building, is to stain guard your carpets to replenish the natural protective shield.
After each clean of your carpets a stain guard can be applied which will help to repel dirt and moisture far better than the original layer of protectant by itself. With a stain guard applied it will make cleaning up any mess far easier, and liquids can be lifted before a stain sets in if you act quickly and carefully. All of this means that your carpets natural sheen will last longer, saving you money in the long run and helping to showcase your dedication to cleanliness to customers, clients and visitors.
Here at Alban Cleaning we provide stain treatment and carpet protection as part of our comprehensive carpet cleaning services. Our dedicated team take every care to ensure you get not only the best clean, but the best protection from future damage and stains. Get in contact with us by calling 01727 789 626 today or contact us online and we'll be happy to discuss how we can improve the life of your carpets in your commercial premises.