Whether you own a business, run an office or are in charge of an educational or health care facility, you want to keep the place looking as clean as possible. You may be sceptical about carpet cleaning and it may not be the first area of your building you think of, but there are many benefits to having your carpets cleaning done by a professional team.
Here are just three of the biggest benefits you get with professional carpet cleaning: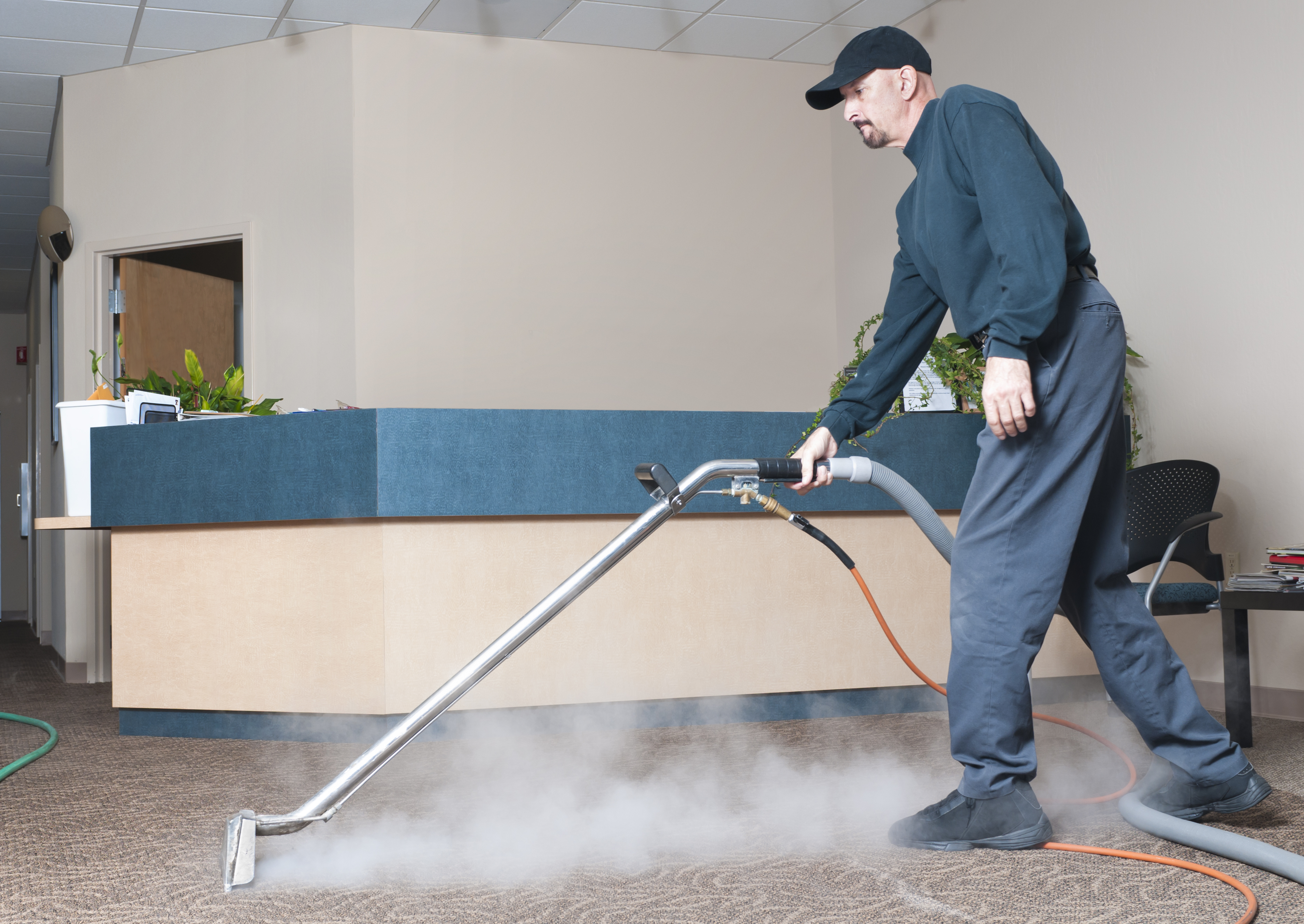 The Removal Of Dust Mites
The naked eye can't spot dust mites which is why many infestations go unchallenged. This can be a real health hazard as bites and the inhalation of dust mite body parts and faeces can cause allergic reactions in many people. It's important to remove this threat in any building but it's especially important for schools and offices where you have a duty to protect the people in the building.
With a hot water extraction you eliminate dust mites easily, as they won't be able to survive the high temperature, ensuring the infestation is removed without further disturbance of particles.
Prolong The Life Of The Carpet
Cost is always an overriding factor when it comes to running any kind of business and the last thing you want is to have to replace carpets. New carpet can be expensive and many companies don't budget for such large expenditures as they expect carpets to last a long time in comparison with other aspects of the building.
Regular cleaning of your carpets means that your carpets will remain fresher for longer, saving you from spending on carpets every other year. The better you take care of them the longer they last, which is why carpet protection and grooming is recommended after a clean.
Present A Positive Impression
First impressions count a lot, and one of the first things people see when they walk through your doors is the carpet. It covers so much of your premises that you simply can't ignore looking after your carpets. Professional cleaning will ensure that whether customers, clients or visitors come through your doors they'll be impressed with the level of care you take in your premises. The better an impression you make the more likely they are to do business with you or return again.
Here at Alban Cleaning we use a 10 stage cleaning process to ensure you get all of the benefits mentioned above and much, much more. The steps we take to protect and thoroughly clean your carpets are as follows:
Move furniture
Dry vacuum using high filtration specialist vacuum
Stain treatment
Pre spray
Hot water extraction
Tabs under furniture (when required)
Client inspection
Carpet protection
Carpet grooming
Final inspection
Contact our professional team either online or by calling on 01727 789 626 today to discuss how carpet cleaning for your commercial premises can be of benefit, and we'll be happy to help.